Illustration and character design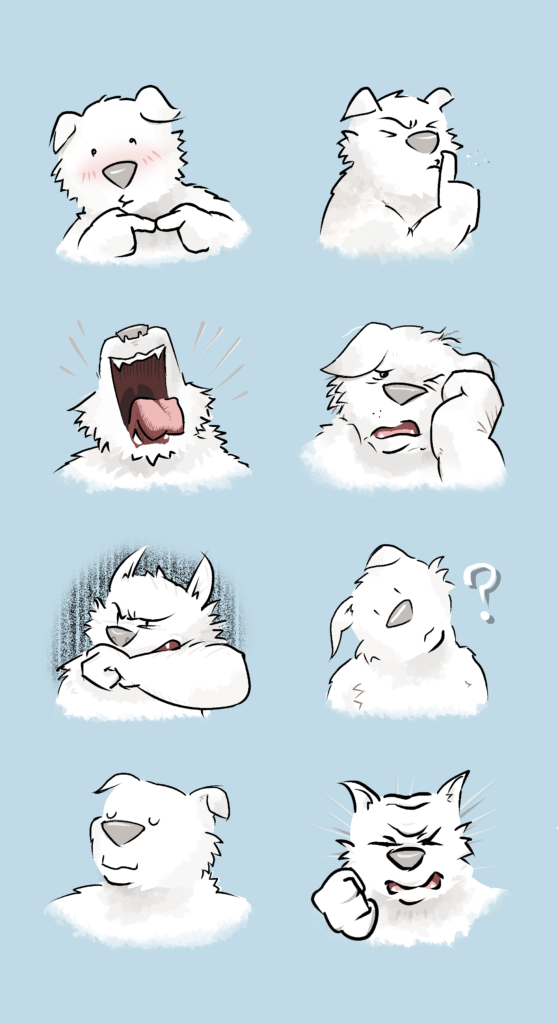 My earliest love was cartooning, in these two sticker packs created for the KakaoTalk messaging service.
Character animation
Acting out of a found piece of dialogue. The clip was taken from The Shop Around the Corner (the original film that You've Got Mail was based on). The setup, of course comes from Indiana Jones and the Last Crusade. The inspiration was the loud "Ka-thonk" at the beginning of the sound clip. I had to do something with it. Models were provided by Animation Mentor.
The focus of the exercise was on the acting, not the modeling or rendering. This is called a "playblast" from Autodesk Maya, so no texturing, lighting, or coloring to distract from assessing the character animation. The alien green is shorthand so that I can quickly tell which body part belongs to which character.