Intended as a proof of concept, from field research and on-site interviews at Brose, Bosch, Bayer, Heidelberger Druck, Wabash Industries and a certain large U.S. Truck manufacturer.
Berm Lee: conducting interviews and synthesizing personas, weekly interaction design presentations to the team on the whiteboard, guiding rapid iteration of prototype, quick visual design for prototype
Core Design Team: Carola Thompson, Moya Watson
Stakeholders: Tim Murphy, Alex Maedche, Erin Liman
Developers: Matthias Kruse, Krupakar Manthani
Demonstrated at SAPPHIRE 2007 during CEO Henning Kagermann's Keynote, and rumored to had been productized as SAP Streamwork in 2010, sunset in 2015. This presentation was forwarded around and designs remixed into other product presentations.
Copyright © 2007 SAP. May not be re-posted or re-distributed without written permission: www.sapstreamwork.com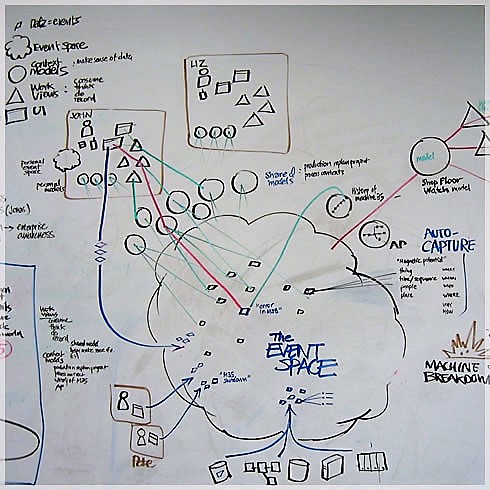 Personas brought to the team a believable, real-life business scenario, to demonstrate the concept that "process" in the real-world happens on the fly, not defined ahead of time. Here is a typical situation where traditional enterprise software fell flat, and "Web 2.0" business-oriented SaaS offerings often fall short.